Elterwater Quarry
Elterwater Quarry is in the centre of the Langdale valley and has a rich slate quarrying and mining heritage dating back to at least the middle of the 19th century.
Throughout its life as a quarry, it has been worked by generations of local quarrymen, who all have stories to share of their time there. We want to help them tell their stories.
The quarry produces a distinctive pale green stone, often enhanced by contrasting markings which emphasise its natural origin as a metamorphic volcanic stone around 400-500 million years old.
The quarry comprises complex underground caverns, quarry voids, benches, faces and waste tips and while there is permission to operate until at least 2042, Burlington Stone has taken the decision to focus its extraction on fewer quarries. To ensure the quarry, its underground caverns and voids remain safe and protected; there is a need to creatively and responsibly repurpose the site.
Burlington Stone's vision is to unlock a sustainable future for Elterwater Quarry, which celebrates our rich quarrying legacy and the history of human endeavour while bringing the natural geological resource to life.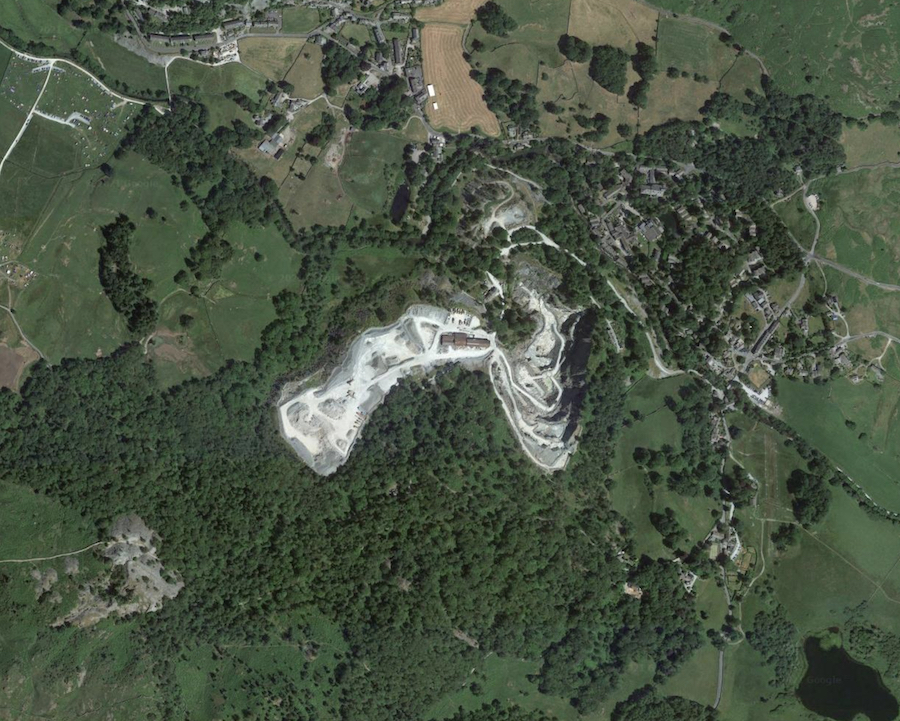 Our plans for Elterwater Quarry
Burlington Stone are proposing to develop an adventure tourism experience at Elterwater Quarry, which promotes the legacy of the quarry's history. Our exciting recreation-based tourism attraction will provide an immersive learning experience in this unique setting.
To achieve this vision, the quarry operator, Burlington Stone has partnered with Zip World, one of the UK's leading adventure companies. Zip World has an admirable track record of delivering fun, activity-based attractions safely and responsibly in the heart of National Parks and UNESCO World Heritage sites. This is clearly evidenced by its work in safely preserving and maintaining former working quarries and caverns at various sites in Wales. Our proposals currently include 'Quarry Explorer' high ropes courses for adults and children and a 'Cavern toboggan'. This is an environmentally friendly toboggan style ride on a track, which will take passengers through forested areas and reclaimed quarry land, culminating in an exciting underground section through the spectacular caverns.
There will also be opportunities for non-participating viewers to view the activities from vantage points adjacent to the Right of Way and to learn about the history of both Elterwater Quarry and the slate industry in general.
These experiences will provide a fun way for guests to appreciate and enjoy the environment, without having to alter or change the existing landscape. It will allow visitors to get a real sense of the quarries rich history, which dates back to the middle of the 19th century and find about the generations of miners and quarrymen who worked there, extracting the areas distinctive Lakeland Green slate.
The design of the activities and visitor centre will all be of high quality and based on the site's proud industrial legacy and of course the noise and disruption associated with quarrying activity will cease. The development will predominantly be contained within the quarry void and caverns, supplemented by sympathetic landscaping around the site.

Managing our visitors
We will create a sensible flow of visitors, with most of our guests being required to book in advance. Time slots will be staggered throughout the day to avoid any overly busy points unlike a traditional theme park.
We are also proposing a new car park at the quarry to safely allow visitors to access the site without putting any strain on existing parking provision in the area. It is hoped this facility might also provide relief to existing problems in and round Elterwater village. In addition, there will be facilities for electric car charging as well as areas for bicycle storage.
As a business already operating in the Lake District National Park we are aware of the long-standing traffic problems that exist, especially during peak visitor periods. We have started early discussions with key stakeholders to help us to develop a strategy for sustainable transport. Ceasing quarry operations will, in itself, remove vehicles - especially LGVs - from the local road network.
There is also significant scope for our development to trigger considerable local economic opportunities. Where possible, we will use local suppliers during both construction and operations, the latter creating sustainable skilled jobs for local people. Zip World has a good track record in this respect, with their existing attractions in North Wales adding over £251 million to the local economy between 2016 and 2018, along with 93% of staff from these sites are local to the area. You can view the report here.
Environment
The development is unlike any traditional theme park-type experience the look and feel being sympathetic to the landscape and, as such, has a very unintrusive visual impact. The operator, Zip World, has successfully created visitor experiences in Wales where visual impact and heritage ran through every aspect of the design and build.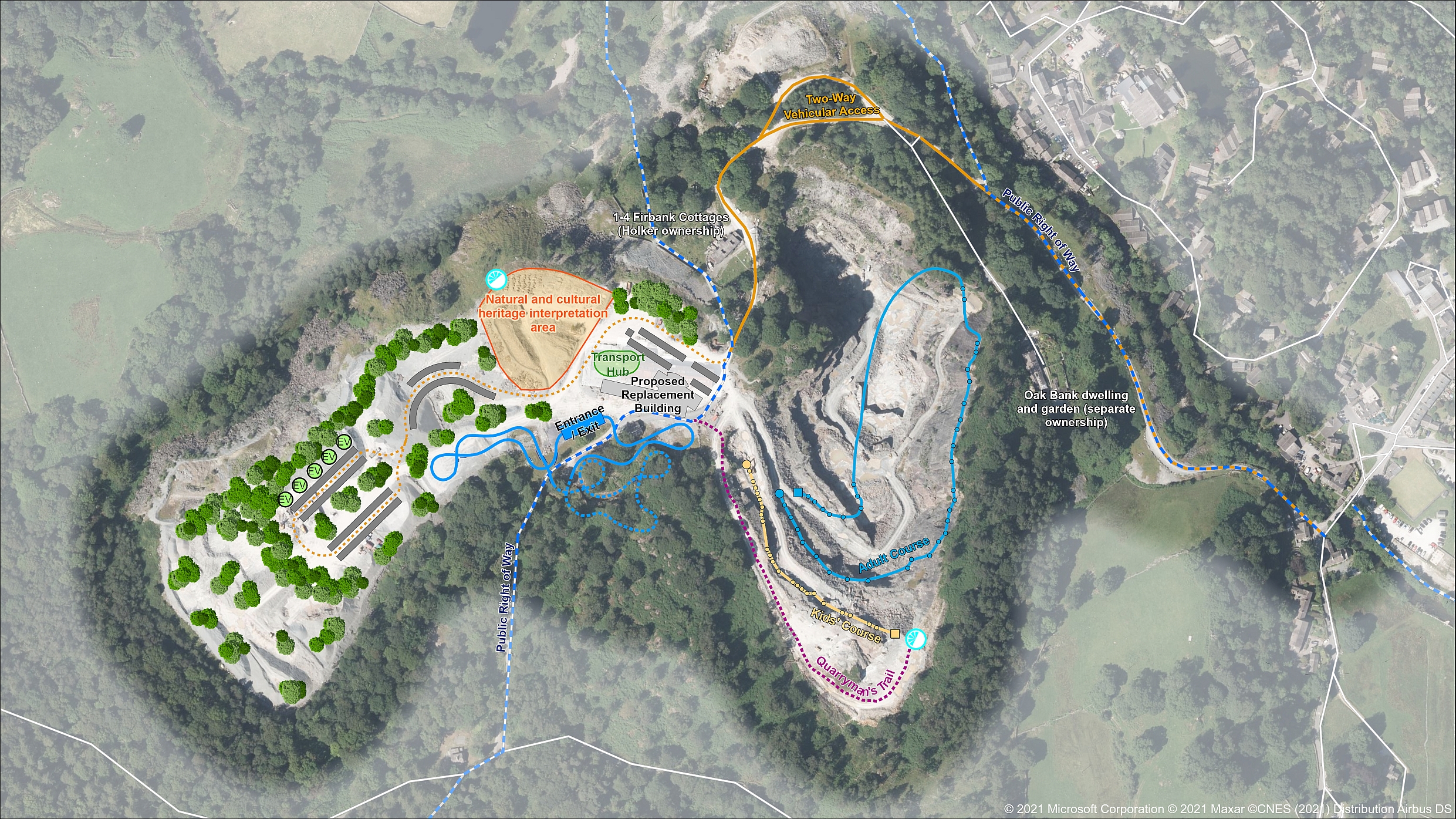 Click image to enlarge
Pinch to zoom